ST. JOHN'S VOCAL ENSEMBLE
St. John's Vocal Ensemble is a new initiative for the English Congregation that was formed under Fr. Jordan Wellington and Jenny Cheong, with Jenny as the conductor. Their first rehearsal was October 2014 and they made their debut during the Spirit of Christmas Concert on December 20, 2014.
Eleven active members and three occasional members of St. John's Vocal Ensemble participate on occasions such as Remembrance Day, Thanksgiving, Christmas, and Easter. All members are talented singers who are passionate about music, and they volunteer to be part of music making for the glory of God.
The group sings traditional hymns and major choral repertoire such as John Rutter's "For the Beauty of the Earth". The Vocal Ensemble have performed for Bishop Patrick Yu of York-Scarborough, Toronto, and Bishop Larry of Yukon. They always welcome more members for upcoming occasions.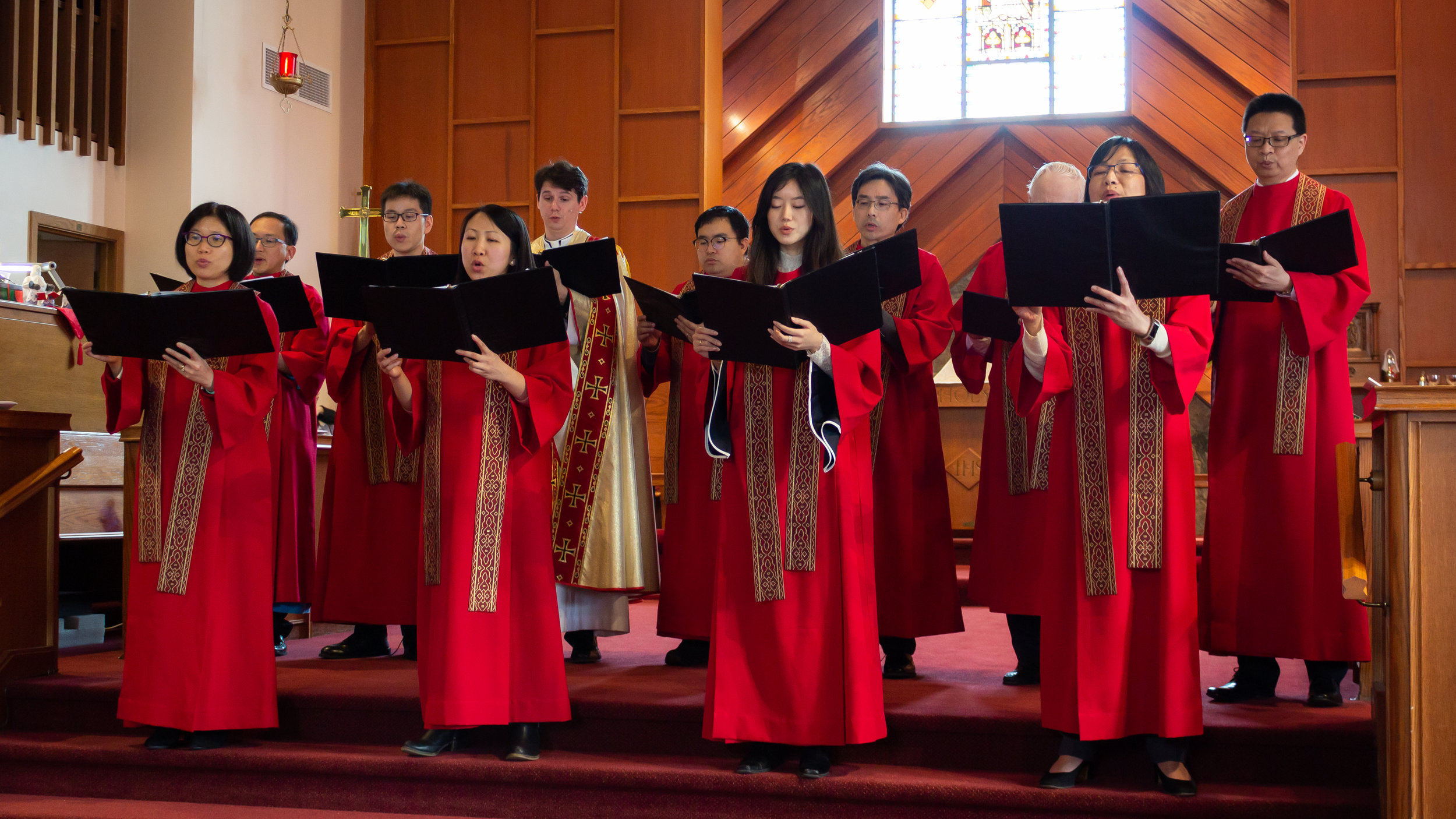 ST. JOHN'S CHOIR
St. John's Choir was formed over 40 years ago and currently has over fifteen members. The choir sings every Sunday at the 11:15 am Chinese service and the members are a very committed group of individuals, having rehearsals weekly from 9:45 am to 11:00 am. They also take time out of their schedules to run through repertoire for the coming month.
Many of the hymns, choral anthems, and songs are sung in English, so fluency in Chinese is not essential to participate in praise and worship. The choir performs many styles of music from renaissance to contemporary pieces. Regular attendance is expected for most members, but there are some seasonal members as well. The members have a lot of fun and enjoy close fellowship with one another, as they have lunch celebrations twice a year during the summer and Christmas. If you'd like to hear the choir sing, you are welcome to join the 11 am Chinese Service!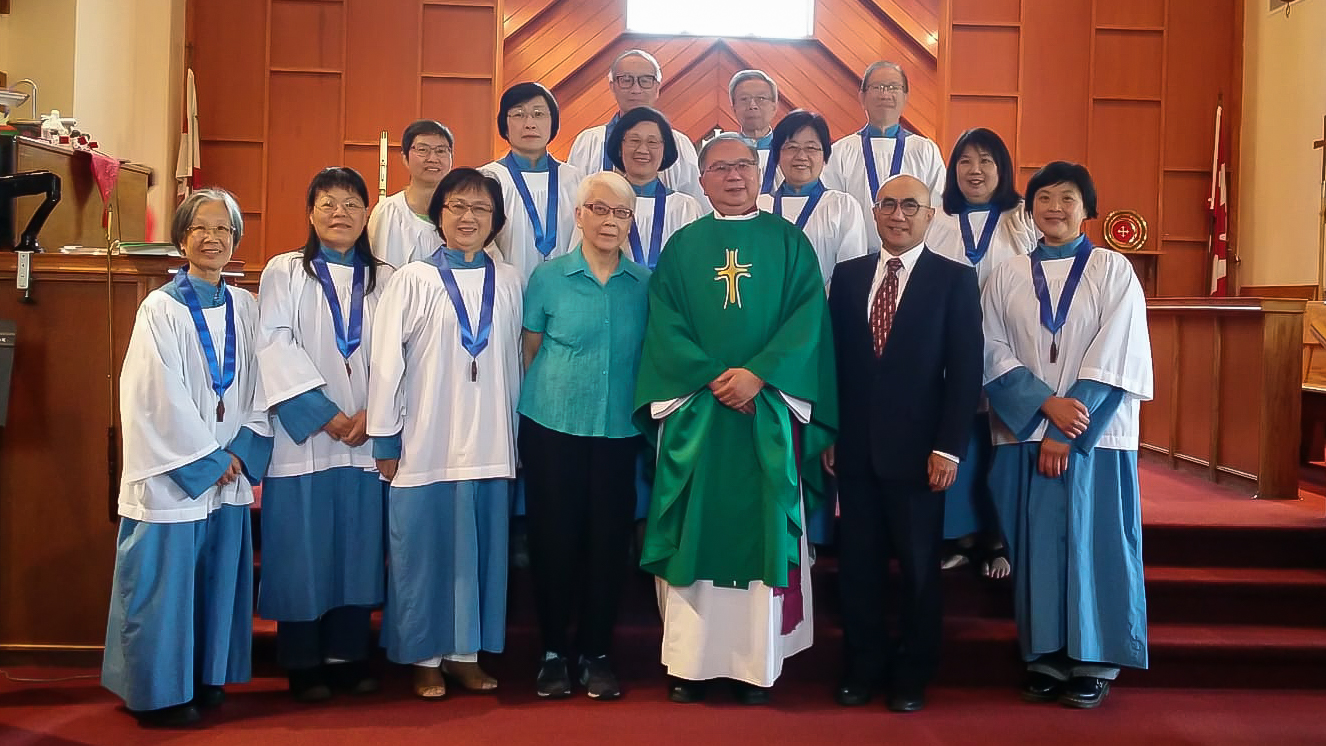 ST. JOHN'S WORSHIP BAND
St. John's Worship Band is a co-ed band consisting of eight multi-instrumentalists and singers who regularly contribute their musical talents to the English Service worship. The band was formed through a strong passion for music and the aspiration to bring people closer to God through songs of praise. With their wide range of instrumentation, the band plays both traditional Anglican hymns and contemporary Christian music, often playing songs from well known Christian artists such as Hillsong United and Chris Tomlin.
As Anglicans, they endeavour to worship in a way that is relevant to modern life, while still respecting collective traditions, never forgetting that God's word is eternal. In the conduct of worship, it is the heart of a servant that is important above all. If you enjoy a hybrid of traditional and contemporary Christian music, please join us at our 10 am English Service!